FTI Consulting Bolsters Power & Renewables Expertise with Two Managing Director Appointments within FTI Capital Advisors
Washington, D.C., Oct. 18, 2021 — FTI Consulting, Inc. (NYSE: FCN) today announced the continued expansion of FTI Capital Advisors (member FINRA/SIPC), the firm's wholly owned investment banking subsidiary, with the appointment of Robert Salandra and Larry Stone as Managing Directors in the firm's Power, Renewables & Utilities practice within the Corporate Finance & Restructuring segment.
Based in New York, Mr. Salandra is an investment banking and capital markets professional with more than 25 years of experience providing debt and equity capital advice to clients in the energy and infrastructure markets. At FTI Consulting, he will focus on providing investment banking services including M&A, advisory and capital raising through FTI Capital Advisors for clients in the power and renewable energy space.
Based in Boston, Mr. Stone brings significant transactional expertise in the expanding renewable energy sector to this new role, with over 25 years of investment banking experience specializing in M&A and capital raising for large infrastructure and energy projects and developments with a focus on structuring and execution.
"I am delighted for Bob and Larry to join our growing Power, Renewables & Utilities investment banking practice, assisting our clients in achieving their financial goals and objectives," said Chris LeWand, Power, Renewables & Utilities Practice Leader at FTI Consulting. "FTI Consulting provides a wide array of advisory services in renewable energy, advanced mobility and emerging technologies that address the strategic, financial, operational, technical, reputational and capital needs of companies as the markets continue to rapidly evolve. Bob and Larry bring collective expertise that strengthens our ability to provide M&A and capital raising services, reinforcing our suite of offerings which covers the transaction life cycle, from strategy through to execution and management."
Mr. Salandra has expertise advising corporate clients, private equity and infrastructure sponsors, and family offices in the private capital markets on transactions involving equity and debt placement, project finance, M&A, leveraged finance, loan syndication, and restructuring in the power, renewables and infrastructure segments. Prior to joining FTI Consulting, he was a Managing Director at Whitehall & Company, an investment bank based in New York.
Mr. Stone's renewable energy sector experience includes leading financings and sell-side mandates involving solar, wind, geothermal, biomass and hydro projects and advising clients on capital formation. During his career, he developed and managed two national fixed-income platforms for Wells Fargo and Fleet Bank, raising billions of dollars for its public and private bank clients. Mr. Stone joins FTI Consulting from Bostonia Partners LLC, where he was a Managing Director.
About FTI Capital Advisors, LLC
FTI Capital Advisors is a boutique middle market investment bank which specializes in M&A, capital raising, valuation and opinions, and special situations mandates across targeted industry sectors – including significant experience in the power and renewables sector, as well as in the telecommunications, media and entertainment, healthcare, retail and industrial sectors. Backed by the power of FTI Consulting's worldwide network of professionals, FTICA combines deep industry expertise with investment banking and transaction execution experience to deliver value enhancing outcomes for our clients. FTICA is registered with FINRA in the United States and engages in securities transactions pursuant to that registration. In non-U.S. securities transactions, FTICA may be required to work with securities dealers registered in other countries. FTI Capital Advisors, LLC (member FINRA/SIPC) is the wholly owned investment banking subsidiary of FTI Consulting, Inc. (NYSE: FCN).
About FTI Consulting
FTI Consulting, Inc. is a global business advisory firm dedicated to helping organizations manage change, mitigate risk and resolve disputes: financial, legal, operational, political & regulatory, reputational and transactional. With more than 6,400 employees located in 29 countries, FTI Consulting professionals work closely with clients to anticipate, illuminate and overcome complex business challenges and make the most of opportunities. The Company generated $2.46 billion in revenues during fiscal year 2020. In certain jurisdictions, FTI Consulting's services are provided through distinct legal entities that are separately capitalized and independently managed. For more information, visit www.fticonsulting.com and connect with us on Twitter (@FTIConsulting), Facebook and LinkedIn.
FTI Consulting, Inc.
555 12th Street NW
Washington, DC 20004
+1.202.312.9100
Investor Contact:
Mollie Hawkes
+1.617.747.1791
mollie.hawkes@fticonsulting.com
Media Contact:
Matthew Bashalany
+1.617.897.1545
matthew.bashalany@fticonsulting.com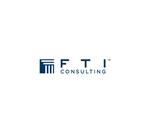 Source: FTI Consulting, Inc.
Sign up to get access to FTI Consulting Insights
Subscribe